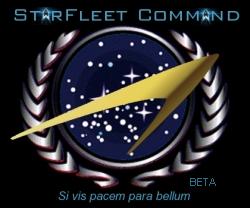 Credits from the SFC Guild on http://beta.astroempires.com
ABOUT US
StarFleetUK was created to give those free non-ad web hosting for their star trek activity. I say activity because we're not just for the RPG simms but for fleets, task forces and anything else related to scifi which also includes Babylon 5 and more.
StarFleetUK is 'out of pocket' so we hard working people that had or still have a RPG simulation, needed web space. Some hosts would placed ads all over it, some would only cater for one simming group, some would only give you 10Mb and some would only give you the site only for pure HTML ie no flash images, no java, no SQL databases blah blah blah.
StarFleetUK will meet the requirement of more databases, more webspace and run any script you want; if you don't have the money then apply on the join page.
Currently we host for Bravo Fleet, Omega Fleet, Phoenix Fleet, Aires Fleet, Obsidian Fleet and many more (if you're not on here, just ask and I'll add you.)
What we normally do
You apply via the website or via my IM and I will create an account for you.
Frequently, you will ask me to install SMS, upgrade SMS, install a forum or something that requires the use of an SQL database or even troubleshoot something. This I do if I'm sent an email or you create a thread on my support forums.
Bearing in mind, I work for a living and all this, I do for free and so web hosting doesn't pay me anything but it would be nice to have a donation from time to time.
What I plan to do and a little bit of history
Our history was a little bit troublesome, StarFleetUK.org used to be StarFleetUK.com but the server company (fasthost.com) that was offering the service lied about their 24 hour support service and when requested to register a domain name for me or for someone else; they registered the domain name as their own (So I bought them a domain name); the server that the IP address was linked to had already been the subject of spam which belonged to ThePlanet.com. Their service continued to diminish and so I sourced a more reliable server company (ubiquityhosting.com) and looked to move accounts from starfleetuk.com to starfleetuk.org. Unfortunately, fasthost.com blocked a number of accounts and became unresponsive in their emails.
So now the remaining accounts were moved across and here we are now. I would like to change the domain name or add another so it covers all of scifi but I'm a long way off from that.
Next I will try my best to learn PHP and SQL to help with the creation of FMS, which people have been after but it never continued to develop. Don't hold your breath mind.
That is it.
Extra Information
StarFleetUK runs a support forums at http://ww.starfleetuk.org/forum/index.php
StarFleetUK Support Admin is at commodore@starfleetuk.org
To apply for web hosting then click here
Thank you for reading.
-The Commodore